WORDS+
EDITIORIALS
Proud member sometimes of the Native American Journalists Association

…at least when I remember to pay my dues.
+ + +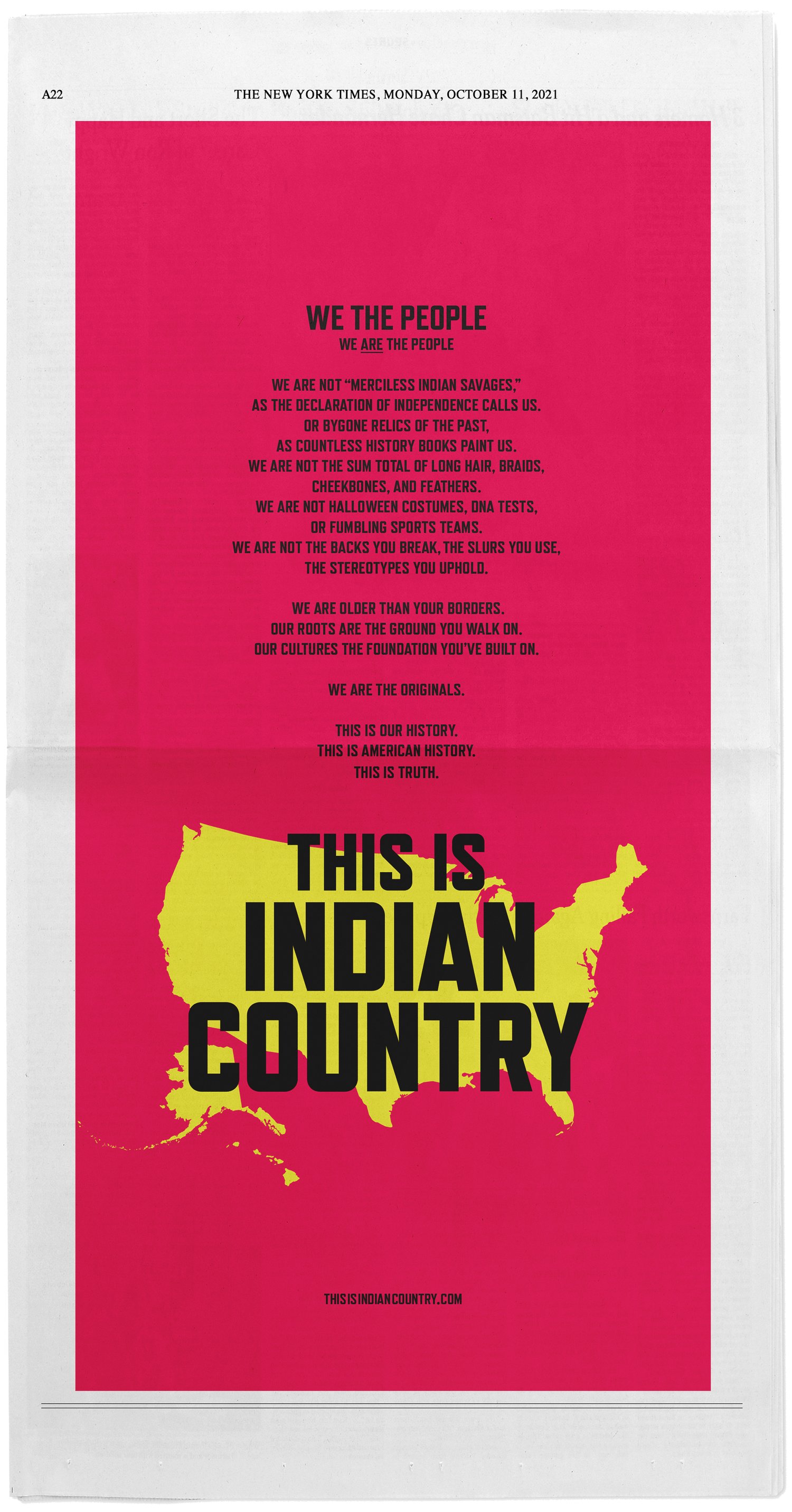 WRITER & CREATIVE BEHIND THIS IS INDIAN COUNTRY
APPEARED FULL PAGE IN THE NYTIMES ON INDIGENOUS PEOPLES DAY
— Bette Middler tweeting this was a life HIGHLIGHT
---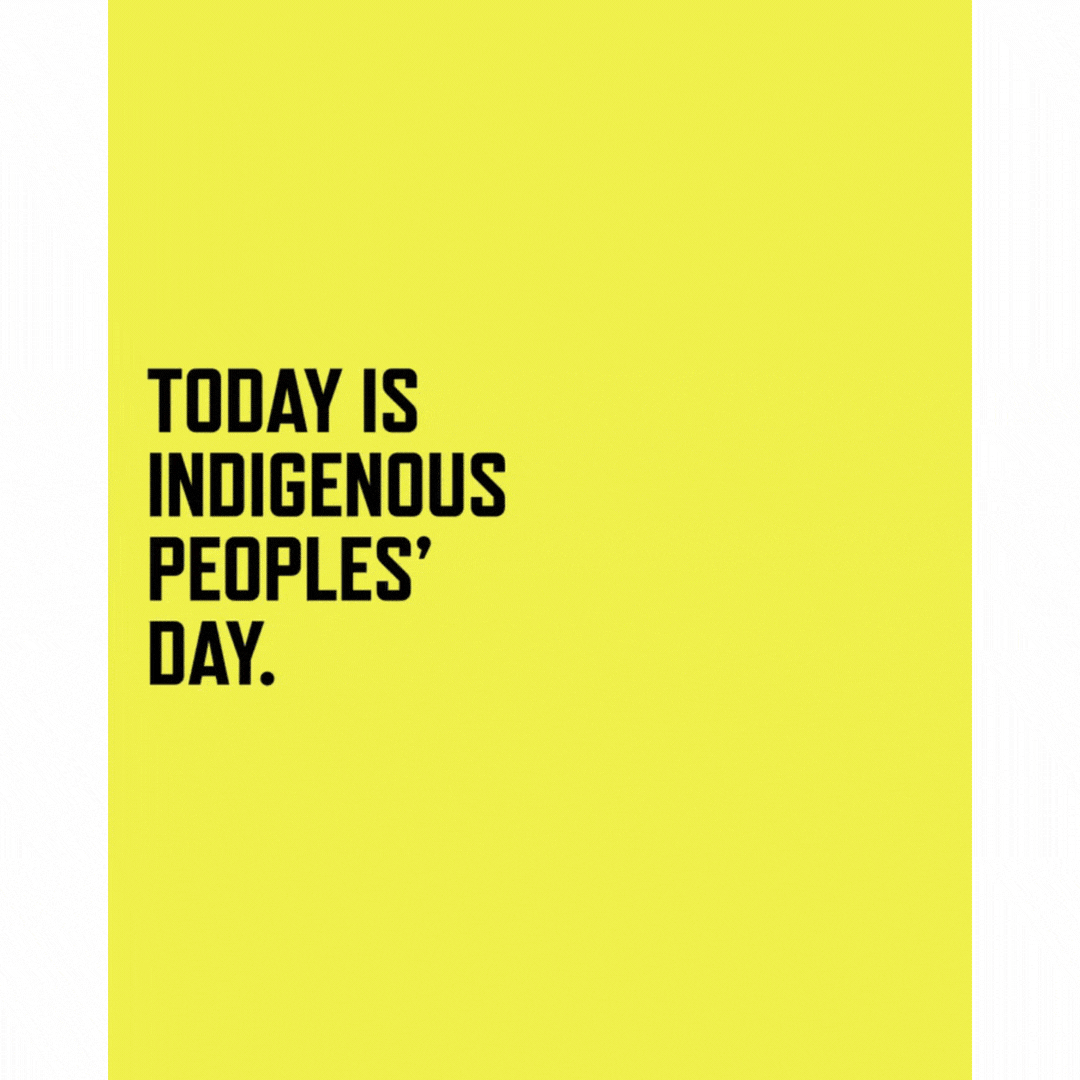 Wrote the #IndigenousEveryday poem for Times Square placement
---
WITH RESERVATION

poem
—-


I am from recycled goods, bus passes, and borrowed books,
walking in the canyons, biking in the woods,
reading about places I want to visit,
hearing about people I want to meet,
riding the bus alone.

I am from homes with no electricity and hauled water in containers,
brilliant night skies, ambrosial petrichor,
cutting wood for winter, baking bread for dinner,
watching bootleg movies on a duct taped television,
hitchhiking to get to the city.I am from game stews, bowls of mush, squash and frybread,
sweet mush with clumps when my mom makes it,
mush plain with black coffee when my father makes it,
blue corn mush with juniper ash when my friend's mom cooks it,
"What is mush?" off the reservation.

I am from "What are you?" …never who,
"I thought all you guys were dead" and
"Well my grandmother is a Cherokee Princess,"

I am from "Be Proud of who you are,"
I am from places and cultures that seem worlds away sometimes.
I am from Irene and Ambrose and a cobbling of friends,
a patchwork of people met along the way,
Elders words and oral histories,
traditionalists and rebels,
caring people whose toil is quiet but the impact deafening.
- Robin Máxkii

A graduate of Diné College and Salish Kootenai College. This poem is inspired by George Ella Lyon's "Where I'm From." Originally published in Tribal College Journal
---
D.
INSTRUCTIONS ON
HOW TO MAKE THE WORLD'S LARGEST
FRYBREAD
Through food and art is healing.

Understanding the origins of local cuisine can help us navigate the correlation between history and community. And by coming together to cook those foods, we are establishing a unity between our diet and our roots. In this specific case, we also have a visual representation of how a community uniting can solve issues.

In an effort to get people aware of food sovereignty issues, I organized and directed an experiential community cooking experience centered around frybread. Frybread, while not truly Indigenous, is a result of forced colonization and has become an identifiable dish within Indian Country. It has a complicated history of both pride, resentment, and ingenuity. This event garnered national media attention and became local folklore within the community.